Kids Urgent Care in Happy Valley, OR
Looking for Kid Urgent Care Medical Services? Look No Further and Come Visit Columbia Clinic Urgent Care! We Have 5 Convenient Locations to Serve You in the Portland, OR Area. Our Pediatric Department Will Make Sure That Your Little Ones Leave Feeling Better.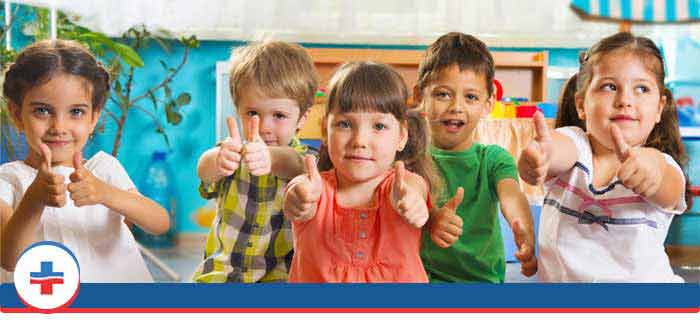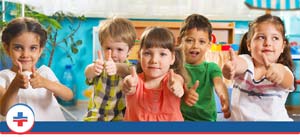 When an accident or illness happens to your child, it can be a challenging time as a parent as you search for the right urgent care pediatrician. It is important to find a doctor who has experience and availability, which can be difficult to find in the Happy Valley area. At Columbia Clinic Urgent Care, we help parents and kids avoid the long waiting times for urgent care by instead offering the convenient alternative of walk in kid's urgent care throughout the week. We have 5 different locations in the Portland, OR area and offer flexible hours at all of our clinics. While most families turn to the nearest hospital for their child's urgent care services, this can often involve hours of waiting time before a physician is available. At Columbia Clinic Urgent Care, we have an accessible and timely team, so that your child will receive medical attention as soon as they walk into our urgent care clinic in Happy Valley, OR. Our medical experts focus on providing high quality pediatric care in a safe and friendly setting, so that your child can walk out as soon as possible feeling happier and healthier.
One of the benefits of coming into Columbia Clinic Urgent Care for your child's health and well-being is our excellent team of pediatric professionals. All of our pediatricians are Board Certified and have years of experience in pediatric emergency medicine and family care. We know that every child has specific health needs, which is why our medical team focuses on providing individualized care at our walk-in clinic. If your child has a minor illness or injury, then the team at Columbia Clinic Urgent Care will work to find the right solution for them, and keep parents informed throughout the process. We can help diagnose specific illnesses and injuries quickly and accurately at our on-site laboratory testing clinic, and get the timely results that your family needs. In addition to our knowledgeable physicians, we also have an excellent team of nurses and technicians who will work with your child to deliver the best possible medical experience.
If you have any additional questions about Columbia Clinic Urgent Care near Portland, then we welcome you to give us a call or walk into one of our 5 locations today. Our entire team has the experience and compassion to help your child in a safe and confidential setting, and have them feeling better as soon as possible. We offer a wide variety of urgent care services to treat many illnesses and injuries, and can help your child throughout the week. We look forward to helping your child make a safe and effective recovery soon at Columbia Clinic Urgent Care in Happy Valley, OR!
ADDITIONAL SERVICES YOU MAY NEED