Nail Infection Treatment Specialist Questions and Answers
Columbia Clinic Urgent Care helps treat nail infections. If you have a nail infection and need treatment, then call us today or book an appointment online. We have convenient locations to serve you in Portland OR, Clackamas OR and Tigard OR.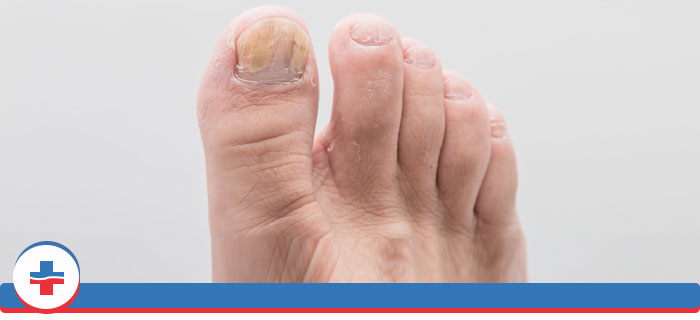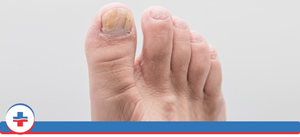 Table of Contents:
How do you know if you have a fingernail infection?
When should you see a doctor for a nail injury?
What happens if a nail infection is left untreated?
How do you know if you have a fingernail infection?

Though rarely serious, fingernail infections are very common and painful, and occur on or near the edge of the nail, where it meets the skin of the finger. Bacteria can enter the skin around the nail and cause an infection. Nail-biting and ingrown fingernails are the primary cause of fingernail infections, and they are also common to occur in children from finger sucking. Some kind of trauma to the fingernail area are common reasons bacteria can enter the skin, like from an injury or cut, or an animal or insect bite.

Each of the most common types of fingernail infections have specific symptoms and signs of infection that require proper evaluation.

Paronychia – Infected area next to the fingernail will be red and swollen with visible pus seen under the skin. Tender and painful to the touch, the infected area may also leak a white-yellow and cloudy fluid.

Felon – The fingertip will be swollen and painful. Swelling in the pad of the finger develops over several days. The area might be red with a visible collection of pus under the skin.

Herpetic Whitlow – Red and tender fingertip, possible burning and itching feeling with mild swelling (not as much as a felon). A single, or several open wounds may be visible in the infected area, which form in clusters after the formation of small blister-like lesions. Fluid in lesions will be clear or slightly cloudy. Infections may also cause low-grade fever and swollen, tender lymph nodes.

Cellulitis – Usually superficial infections without involving deep structures. The area will be red, slightly swollen, tender, and warm to the touch. Usually not painful but will cause restriction of finger use. If pain is present, it may indicate a deep space infection. 

Infectious Flexor Tenosynovitis –
The four primary indicators are called Kanavel cardinal signs: 1. Tenderness over the flexor or palm side of a finger, and pain over the tendons in the finger; 2. Uniform swelling of the finger; 3. Pain while straightening out the finger; 4. The finger is held in a slightly bent or partially flexed position.

Deep Space Infections – Occurs as pain and swelling in the web of the fingers, also called a collar button abscess, and maybe red and warm to touch. As the abscess grows larger, the fingers will begin to spread apart slightly by the increasing pressure.
When should you see a doctor for a nail injury?

To avoid disability or possible loss of a finger, early and appropriate treatment is paramount. Symptoms of felon, cellulitis, infectious flexor tenosynovitis, or deep space infection require urgent emergency care. Columbia Clinic Urgent Care accepts walk-ins and no appointment is necessary. Visit our website for locations and directions.
What happens if a nail infection is left untreated?

Nail infections do not just go away on their own, and if left untreated it can get worse, spread to other nails, or to other areas of the body. It is very uncommon for an infected nail to cause severe pain or permanent disfigurement, however, if not treated can lead to pain or difficulty walking, exercising, or manual tasks like typing, or anything else where using fingers is necessary. Nail infections can be quite painful and irritating, and in severe cases can cause permanent damage to the nails, and may also lead to other serious infections that can spread to other areas of the body. Those with suppressed immune systems due to diabetes, medications, or other conditions are at greater risk of bacterial skin infections, which can lead to more serious complications.

If you are experiencing a possible nail infection, and you feel it might be progressing, call or walk into Columbia Clinic Urgent Care. One of our highly skilled health professionals will assess and determine what the best course of action should be for you. We serve patients from Portland OR, PDX, Happy Valley OR, Tigard OR, Milwaukie OR, Cedar Hills OR, Cedar Mill OR, Lake Oswego OR, Oak Grove OR, Vancouver WA, Aloha OR, Minnehaha WA, Gladstone OR, Tualatin OR, West Linn OR, Fairview OR, Oregon City OR.
ADDITIONAL SERVICES YOU MAY NEED