Pediatric Common Cold Treatment Doctor Q&A
Colds are common illnesses that affect people of all ages but particularly children. In most cases, colds will go away on their own and do not require treatment. However, with children, it is always good to consult with a doctor before giving a child medication. For more information call us or visit us online to book an

appointment.

We have convenient locations to serve you in 82nd Avenue Portland OR, Division St Portland OR, Mall 205 Portland OR, Clackamas Happy Valley OR, and Tigard OR.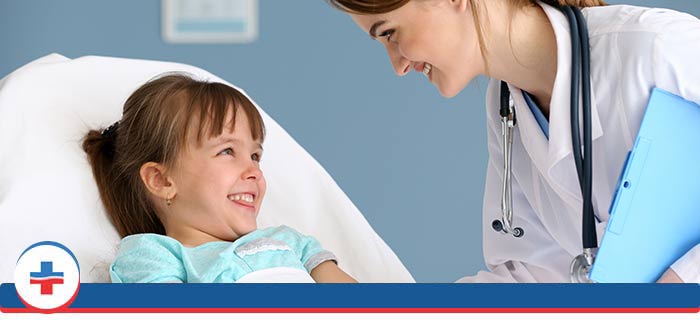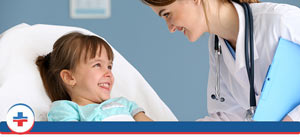 Table of Contents:
How is the common cold treated in children?
What are the 5 symptoms of the common cold?
What are the last stages of a cold?
What's the difference between a cold and flu?
How is the common cold treated in children?

There are many treatment options for the common cold, with the focus of treatment being to treat and manage the symptoms. Colds are caused by a virus, which doesn't respond to antibiotic treatment, meaning the cold will need to just run its course. There are over-the-counter medication options such as children's acetaminophen and ibuprofen that can help to manage fever and any discomfort. There are also saline nose sprays, cough syrups, and menthol rubs. Any medication should be used with caution and under the approved direction of a pediatrician, ensuring you are following the directions of the package or your doctor. Columbia Clinic Urgent Care provides walk-in urgent care medical treatment to patients of all ages. If you have a child with a cold, or symptoms of a cold, that are preventing them from sleeping, you can stop in to chat with one of our doctors about your treatment options. They will examine your child to ensure that it is just a common cold and not the symptoms of something else, and also let you know what is safe to give them to help manage their symptoms.
What are the 5 symptoms of the common cold?

Symptoms of the common cold can vary from person to person, with some people experiencing only one or two mild symptoms that are an annoyance, to other people who can experience several symptoms that make them feel horrible. The top 5 most common symptoms of a cold are:

– Congestion or stuffed up nose
– Runny nose
– Sore throat that hurts to swallow
– Cough that could be either a dry, hacking cough or a more congested, sticky cough
– Sneezing that isn't linked to allergies

Many of these symptoms are treatable using at-home treatments or through the use of over-the-counter medications. In children, these symptoms can also be signs of other conditions, so if they don't clear up on their own after a few days, it is worth getting them checked by a doctor. With very young children, in particular, caution needs to be taken with symptoms and giving them medication to treat it. Always consult with your family doctor or pediatrician before giving a young child medication. Columbia Clinic Urgent Care provides walk-in care for your children to ensure they get the appropriate treatment to help ease their symptoms.
What are the last stages of a cold?

The common cold goes through an incubation period, followed by three stages. The duration of each stage, as well as the cold overall, will be dependent on the person and the virus that caused the cold. Some people have a highly efficient immune system that can fight off a cold relatively quickly, with minimal symptoms. Others can have colds that last for seemingly several weeks with persistent symptoms. Generally speaking, a cold will go through the three stages in about seven to ten days. During the third and final stage of a cold, sufferers will start to feel normal again, although they may develop a cough that can last for several weeks. This cough is not contagious and is thought to be caused by an excessive amount of inflammation during your cold. While it is generally harmless and not a cause for concern, parents may want to have their children examined by a pediatrician to ensure that the cough isn't a sign of a more serious issue. Columbia Clinic Urgent Care is available to examine your child and provide a diagnosis of their persistent cough, as well as suggestions to help relieve some of the coughing.
What's the difference between a cold and flu?

A cold and flu share many of the same symptoms and so they are often mixed up. Colds will usually present much milder symptoms than the flu as it is a milder form of respiratory illness. The flu can be easily distinguished from the cold by the high fever that typically accompanies the other symptoms. Colds typically run their course in a few days, whereas the flu can take a couple of weeks to work out of your system. With children, colds can sometimes be accompanied by a fever, making it hard to tell the difference between what illness your child has. Children are also more prone to bouts of pneumonia following the flu, so it is important to monitor their symptoms closely and seek medical attention if the symptoms are getting worse or if more symptoms develop. Columbia Clinic Urgent Care provides medical care to young children outside of typical doctor's office hours. We serve patients from Portland OR, PDX, Happy Valley OR, Tigard OR, Milwaukie OR, Cedar Hills OR, Cedar Mill OR, Lake Oswego OR, Oak Grove OR, Vancouver WA, Aloha OR, Minnehaha WA, Gladstone OR, Tualatin OR, West Linn OR, Fairview OR, Oregon City OR.
ADDITIONAL SERVICES YOU MAY NEED