Pediatric Urgent Care in Tigard, OR
Doctors at Columbia Clinic Urgent Care Always Want to Make Sure Your Little Ones are Healthy. That is Why You Can Trust Our Pediatric Urgent Care Department, We Always Put Children First. Visit Us at Our Tigard, OR Location at 9735 SW Shady Lane, Suite 100, Tigard, OR 97223. Make an Appointment Online, Walk In or Call Us Today.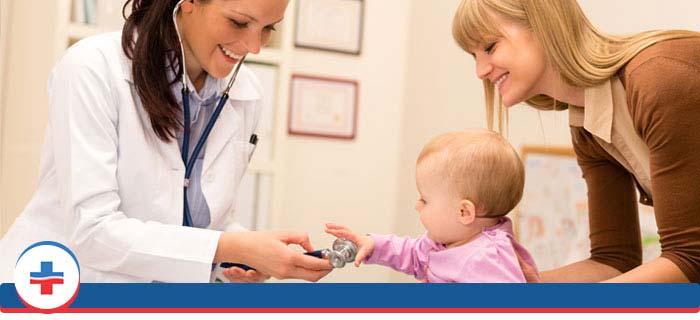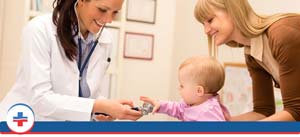 Live in the Tigard, OR area and need immediate care for your child? If your primary pediatric physician is unavailable, you might believe your only other choice is an expensive and time-consuming trip to the emergency room. Not so! The board-certified doctors at Columbia Clinic Urgent Care are ready to serve you and the youngest members of your family. Nearly 4 in 5 regular visits to the emergency room can be easily handled at our urgent care center. If your child is suffering from a nonlife-threatening illness or injury, bring them to our walk-in urgent care facility. No appointment is needed, and our urgent care clinic is open seven days a week.
Besides offering immediate care for your family, our medical facility also provides a variety of everyday services available with no appointment needed. One service parents in the Tigard, OR area often need are physicals. These thorough medical exams are usually a requirement to enter a new school or participate in after-school athletics. They will ensure your child's safety by identifying any underlying medical conditions that could threaten their health through participation in a sports activity. There's no need to put your child a risk for certain injury when it could have been prevented in the first place. The problem with getting physicals is that the best time slots for pediatric doctors often get taken up a month or two before the start of a school year or sports season. Instead of taking a day off from work to make an inconvenient appointment time, visit our facility with no appointment needed. Our extended weekday hours and weekend hours make it very convenient for your child to get the physical exam they need. Our on-site lab allows us to conduct many of the screenings and tests, if required, in a single visit. In many cases, you'll leave with completed forms in a single visit.
Immunizations are another vital service we offer at Columbia Clinic Urgent Care. Your child will need these up to date when they are starting a new school. Bring your child's immunization card to our facility and our experienced staff will research what vaccines and booster shots they may need. Up to date immunizations will not only protect your child from easily preventable diseases but also protect other children whose immune systems may not be strong enough to handle a vaccine. Parents, if you haven't had any booster shots in five to ten years, let us check your records also. Your child will undoubtedly feel more comfortable if both of you get the needed vaccine boosters to keep both your bodies healthy. Are you and your family traveling overseas? Visit our urgent care center four to six weeks in advance of your trip and let us know your travel plans. We will consult with the latest CDC guidance and see if there are any other recommended vaccines you need for overseas travel. No one wants to travel halfway around the world only to get sick from something that could easily have been prevented.
Columbia Clinic is located at 9735 SW Shady Lane, Suite 100, Tigard, OR 97223. We are open Monday through Friday from 8:00 am to 6:00 pm and on Saturday from 9:00 am to 3:00 pm and Sunday closed. We also have additional locations inside Portland, OR as well Happy Valley, OR. Our facility in Tigard, OR is located inside the Tigard Medical Mall. There is ample parking just outside of our building that we share with many other great businesses. We are just south of exit 5 of the Beaverton Tigard Highway, also known as Route 217.
Our urgent care center accepts most major insurances. Visit our insurance page today to see a list of carriers we take. Don't see your insurance carrier listed? Call our friendly staff today, and we'll do our best to research your options. Are you currently uninsured? Ask our staff about our affordable self-pay rates. We look forward to serving you and helping your child feel better!
ADDITIONAL SERVICES YOU MAY NEED