Pediatric Walk-In Clinic in Tigard, OR
When your child needs prompt medical care, even though they are not experiencing a medical emergency, a pediatric walk-in clinic is the best choice. Patients can visit Columbia Clinic Urgent Care for pediatric walk-in care. Walk-in or contact us today for more information. We have convenient locations to serve you in 82nd Avenue Portland OR, Division St Portland OR, Mall 205 Portland OR, Clackamas Happy Valley OR, and Tigard OR.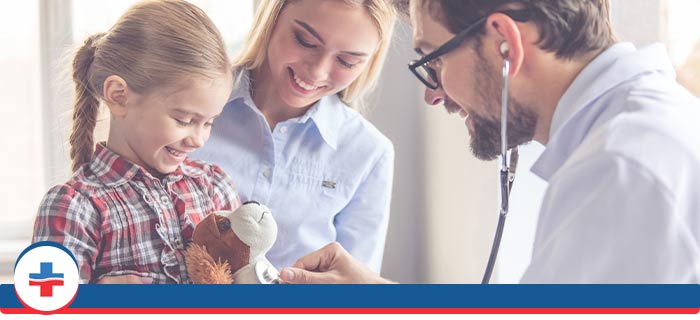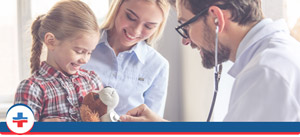 Table of Contents:
When should my child go to a walk-in clinic?
What can my child receive treatment for at a pediatric walk-in clinic?
How much does it cost to see a pediatrician?
When should my child go to a walk-in clinic?

Parents should know when their children can go to a walk-in clinic, when they should wait until their regular doctor is available, and when they should go to the emergency room. Rather than seeking walk-in care in an emergency situation, it is better to go to a hospital. Whenever a child is in danger of death or serious injury, he or she should be taken to the emergency room.
 
If a child is sick or injured and the condition isn't life-threatening, but their regular doctor cannot provide medical treatment, a pediatric walk-in center can be helpful. The treatment required for children differs from that required for adults in many situations. You should therefore ensure that the walk-in facility where you take your child understands this. Pediatric walk-in facilities usually have pediatricians on staff, so they understand your child's needs.
 
Children's walk-in clinics are consumer-focused and kid-friendly, unlike emergency rooms. Several of the clinic's staff members are nurse practitioners and physician assistants with special training in pediatrics. This allows them to diagnose and treat common and acute childhood illnesses (fever, earaches, broken bones) quickly and effectively.
What can my child receive treatment for at a pediatric walk-in clinic?

Children are fairly prone to experiencing minor acute illnesses or injuries as they grow up. It is to be expected given their proclivity for playing, trying new things, spending time outside, and a weaker immune system. There is no need for concern when these acute illnesses or injuries arise but they may still benefit from prompt care at a pediatric walk-in clinic.
 
There are many different ailments that can cause a sore throat. Strep throat is a common one for instance that can cause children quite a bit of anguish. It is also possible to develop tonsillitis or esophageal irritation by accidentally ingesting something that is not meant for consumption.
 
When playing outside, it is not uncommon for children to be exposed to potentially irritating substances. Any plant that causes a rash, such as poison oak or poison ivy, may cause their rash. Their rash could also indicate a minor allergic reaction.
 
Even though colds can resolve on their own, pediatric walk-in clinics offer parents a great way to relieve their child's symptoms and rule out any more serious health problems.
 
Ear pain is common in children due to many causes, such as ear infection (otitis media), swimmer's ear (infection of the skin in the ear canal), sinus or cold pressure, teeth pain radiating up the jaw or to the ear, and other causes. In order to find out what is causing your child's ear pain, your pediatrician needs to examine it. An in-office examination is the best way for your pediatrician to diagnose your child accurately.
 
Alongside these common illnesses and infections, children are prone to slip and fall and suffer bumps and bruises. In cases where they experience an accident too serious for recovery at home that isn't quite an emergency, walk-in clinics are there as well.
How much does it cost to see a pediatrician?

To ensure your baby is growing and developing properly, pediatricians recommend seven doctor visits during the first year of life. It costs approximately $100 to visit a pediatrician without insurance. Even so, if you include immunization costs and other out-of-pocket expenses, this can be a higher amount. Columbia Clinic Urgent Care works with you to help ensure your child gets the care they need at an affordable rate.
 
In fact, walk-in clinics in general have costs that are significantly lower than emergency rooms, which is one of the reasons they have become so popular. The cost of treatment can be further reduced if the clinic accepts certain types of insurance.
 
People with relatively minor injuries should take advantage of this difference in costs instead of going straight to the ER. Consequently, these centers can maintain efficient patient distribution and provide prompt care to their patients.
 
Patients can visit Columbia Clinic Urgent Care for pediatric walk-in care. We serve patients from Portland OR, PDX, Happy Valley OR, Tigard OR, Milwaukie OR, Cedar Hills OR, Cedar Mill OR, Lake Oswego OR, Oak Grove OR, Vancouver WA, Aloha OR, Minnehaha WA, Gladstone OR, Tualatin OR, West Linn OR, Fairview OR, Oregon City OR.
ADDITIONAL SERVICES YOU MAY NEED