Pediatric Walk-In Clinic in Happy Valley, OR
At Columbia Clinic Urgent Care pediatric care is available for your child at every step of their life as well as for the injuries and illnesses they may experience along the way. Walk-in or contact us today for more information. We are committed to providing exceptional urgent care service at each of our convenient locations. We have convenient locations to serve you in 82nd Avenue Portland OR, Division St Portland OR, Mall 205 Portland OR, Clackamas Happy Valley OR, and Tigard OR.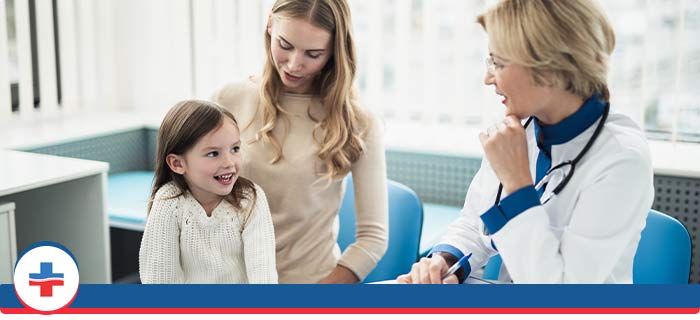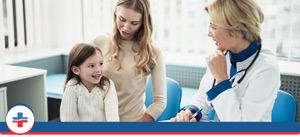 Table of Contents:
What is a pediatric walk-in clinic?
How do I find a good pediatrician near me?
When should you make your first pediatrician appointment?
What conditions do pediatricians treat?
What is a pediatric walk-in clinic?

Pediatric walk-in clinics provide treatment for children suffering from acute or minor conditions. You can typically get quick medical care through these clinics outside of business hours and during the weekend, complementing the services provided by your pediatrician.
 
You can avoid unnecessary hospital visits (and unpleasant experiences) for your children if you seek urgent care. Approximately 90% of children who visit the ER don't see a pediatrician. Pediatric walk-in clinics are just as effective as emergency rooms in treating children's conditions, at least when dealing with non-emergency cases that did not require an ER visit in the first place.
 
It is not unusual for children to be sick or injured outside of normal business hours. It is therefore important to seek pediatric urgent care. Children who need medical care after regular clinic hours are cared for after regular clinic hours.
How do I find a good pediatrician near me?

We at Columbia Clinic Urgent Care strive to provide families with the best urgent care available in our area by employing a network of physicians, technicians, and medical staff members. Our urgent care center strives to provide excellent pediatric urgent care services in a timely manner, so you can leave feeling healthier and happier. Pediatric primary care and urgent care are both available at Columbia Clinic Urgent Care, so you can find a primary care provider capable of helping take care of your child's long-term health and manage acute injuries and illnesses in a timely fashion as they come.
When should you make your first pediatrician appointment?

Within a few days of birth, your new baby will see a pediatrician or family medicine doctor for the first time. As part of that visit, the doctor will examine the baby's general health, check their newborn reflexes, and give advice on weight and feeding.
 
Three to five days after birth, your baby's first doctor appointment (called a well-baby or well-child checkup) will take place at your chosen clinic.
 
During the first few days, your baby's doctor may want to see your little one sooner or more than once. It is possible for a doctor to recommend daily checkups for a baby with jaundice, weight problems or feeding issues, for example.
 
A baby's health is especially important during the first few days of life. It's their first day in the world, so they're learning how to feed, sleep, and adjust to this strange new environment. You are also experiencing new things – and doctors want you to feel supported. That's why your doctor wants to see you and your new baby within three to five days of birth.
What conditions do pediatricians treat?

Pediatricians are medical doctors who specialize in treating infants, children, adolescents, and young adults. The care of children can begin before conception and continue throughout the pregnancy.
 
During childhood, children undergo rapid changes in their physical and mental health. As a result, pediatricians assess a child's health status based on the normal ranges for their age. A pediatrician can assist in diagnosing medical conditions in children. Pediatric specialists or primary care pediatricians may be consulted depending on the condition of the child. From health and wellness screenings to complex medical management, pediatricians provide a wide range of health-related services.
 
Parents and caregivers can bring their children to a pediatrician for periodic well-child visits. In a well-child visit, parents and caregivers can ask any questions they may have regarding their child's health. If necessary, pediatricians may also administer vaccinations during these visits.
 
CDC estimates that 1 in 6 children between the ages of 3-17 years have at least one developmental or behavioral issue. A young child's long-term outcomes can be improved by early identification and treatment.
 
On top of ensuring general health, well-being, and proper development patterns pediatricians, particularly those available through walk-in clinics, are available to treat all of your child's non-emergency health concerns. Whether that is a scrape, fall, flu, or any other day-to-day health issue pediatricians are available to help.
 
Pediatric walk-in services are available at Columbia Clinic Urgent Care. We serve patients from Portland OR, PDX, Happy Valley OR, Tigard OR, Milwaukie OR, Cedar Hills OR, Cedar Mill OR, Lake Oswego OR, Oak Grove OR, Vancouver WA, Aloha OR, Minnehaha WA, Gladstone OR, Tualatin OR, West Linn OR, Fairview OR, Oregon City OR.
ADDITIONAL SERVICES YOU MAY NEED