Pregnancy Testing in Portland, OR & Tigard, OR & Happy Valley, OR
If You Are Looking for an Urgent Care Where You Feel Comfortable Enough to Go to for a Pregnancy Test – You Have Found Your Place at Columbia Clinic Urgent Care. We Have 5 Convenient Locations Near You in Portland, OR & the Surrounding Areas.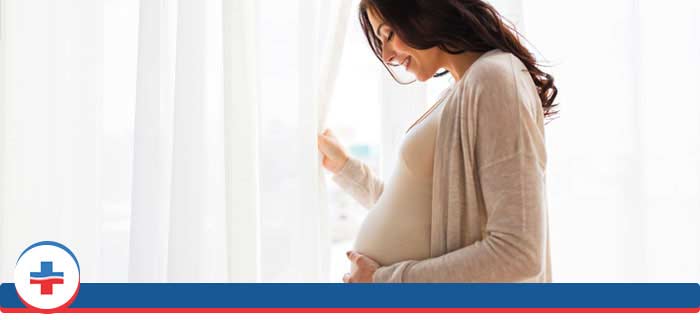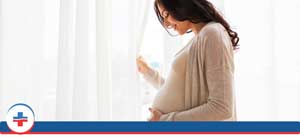 Finding out you are pregnant can be an exciting and happy time, but it can also be stressful, especially for first time parents. If you are looking for a doctor to help confirm your home pregnancy test with a blood or urine test, trust the compassionate doctors at Columbia Clinic Urgent Care. When you entrust us with your care, there is no need for you to spend time worrying over your test results.
When it comes to finding out whether you are pregnant, the last thing you want to do is wait. Instead of calling your doctor to schedule and appointment, and having to sit in anticipation for days, or even weeks, come to one of Columbia Clinic Urgent Care's 5 convenient locations for pregnancy testing that can be performed when it is most convenient for you and your family, so you can find out whether you're pregnant as quickly as possible.
Columbia Clinic Urgent Care is dedicated to providing our patients with the very best medical treatment available in Portland, Tigard, Happy Valley & Clackamas. We know that coming to the doctor can be stressful, and so we work hard to create a calm and welcoming office environment so that you can be as relaxed as possible when you come to us for testing or treatment. We are proud to offer onsite laboratory services for all of our patients, which means the results of your pregnancy test will come back as quickly as possible.
While the home pregnancy tests available on the market today can be incredibly accurate, we know that it can be comforting to have your test results confirmed by a doctor. Not only that, but there is a higher chance for human error to skew the results of a home pregnancy test. The doctors at all 5 of our Columbia Clinic Urgent Care have the experience you expect and deserve from a doctor who is delivering such important, potentially life-changing news.
When you come to Columbia Clinic Urgent Care, you will always be treated with compassion and respect, and you can rest assured that your results will be maintained confidentially. We know that when you come to our clinics for a pregnancy test, you are trusting us to provide you with the high-quality testing services you deserve, and we promise to deliver you with an accurate result in as little time as possible, so you can move on with your day. We pride ourselves on the expert care we provide in an efficient setting, minimizing wait times and maximizing patient satisfaction.
If you are looking for a comfortable and supportive space to confirm your pregnancy test, look no further than Columbia Clinic Urgent Care. Our doctors have the experience and knowledge necessary to answer your questions and our onsite laboratory facilities means you will receive your test results as quickly as possible. We have 5 convenient locations, some of them open 7 days a week, and we are happy to accept walk-ins so there is no need to wait to find out whether you are pregnant.
ADDITIONAL SERVICES YOU MAY NEED