Primary Care Treatment in Portland, OR
The Doctors and Team of Medical Professionals at Columbia Clinic Urgent Care Treat All Ages, Hours Vary by Location. We Are Committed to Providing Exceptional Urgent Care Service at Each of Our 5 Locations. We Serve Children to Seniors, Walk-In or Call Us Today.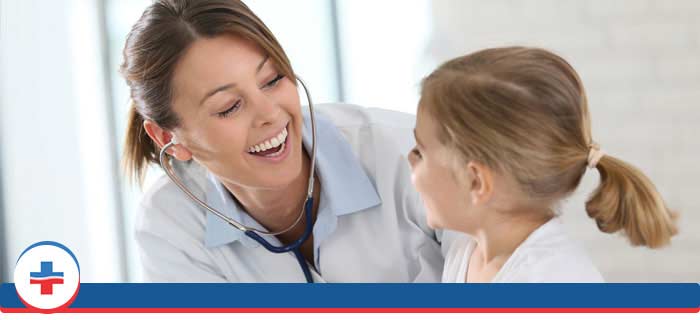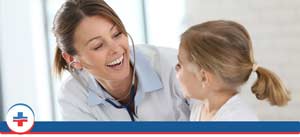 Table of Contents:
What is included in an annual physical?
Does Columbia Clinic Urgent Care accept insurance?
What other ailments do you treat?
The key to having and maintaining a good health is making sure that you are diligent on having a regular checkup from your doctor. Having a regular checkup where your doctor will run tests and screening, is the best way to catch many medical concerns in the early stages. Thus, allowing for treatment that will have a higher possibility of being successful and will be more cost-effective for the patient. Come to Columbia Clinic Urgent Care today for your annual physical.
What is included in an annual physical?

Our medical doctors and medical professionals can help treat men's health and women's health issues, including gynecological concerns. For the youngest members of your family, regular pediatric and adolescent medical check-ups will ensure that they do not develop any type of developmental problems. As your children grow older, we can make sure that they stay on track with their vaccination schedules. Be sure to bring any previous vaccine records that you have, with you to your appointment. The medical professionals at Columbia Clinic Urgent Care will ensure to check to make sure they are all up to date. We always have on hand, the required vaccines and booster shots needed to protect all children from harmful, but preventable diseases. If your children happen to be starting a new school or sports season, walk into our urgent care facility for a much needed physical. Bring in the required paperwork, and we will be sure that you leave with all forms filled out in a single visit, after a thorough medical exam.
Does Columbia Clinic Urgent Care accept insurance?

Hours at Columbia Clinic will vary by location, so please be sure to visit the individual location's web page that you intend on visiting or call ahead to confirm the hours of operation. All of our urgent care clinics accept most major insurances including United Health Care, Blue Cross Blue Shield, AARP, First Health, and Pacific Care. Visit our insurance page for a full list of insurance carriers we currently accept. Don't see your insurance listed? Are you uninsured and want to learn more about our self-pay rates? Call the Columbia Clinic Urgent Care you plan on visiting, and our urgent care staff will be more than happy to help answer any and all questions you may have.
What other ailments do you treat?

Our doctors can also treat minor injuries that include cuts, bruises, and minor burns. Walk in today, with no appointment needed so you can visit our expert doctors to get on the road to recovery. Our highly skilled medical staff will clean and treat a wound and ensure to give you detailed instructions on how to care for it.

The hours and days of operation vary for each Columbia Clinic Urgent Care location, so please call the clinic that you intend on visiting to confirm their hours. Do you have further questions about the services we offer? Call Columbia Clinic Urgent Care today, and our friendly medical staff will be more than happy to assist you with your questions or concerns.
ADDITIONAL SERVICES YOU MAY NEED