Top Primary Care Physicians Questions and Answers
A primary care physician will be your long-term healthcare partner. Columbia Clinic Urgent Care is home to an exceptional team of primary care physicians, and we also accept walk-ins.

Call us

today or visit us online to

book an appointment.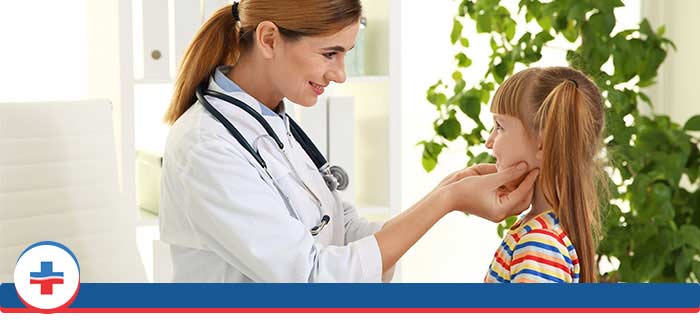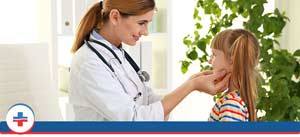 Table of Contents:
What questions should I ask a primary care physician?
What should I look for in a primary care physician?
What happens at your first primary care visit?
What questions should I ask a primary care physician?

Your primary care physician is going to be a key partner in your long-term health and well-being, so you want to ensure you are comfortable asking your doctor about anything. Some of the first key things to ask about are their hours of operation, policy on appointment cancellations and no-shows if they have waitlists for appointments or the possibility of last-minute appointments, and if there will be another doctor to cover in the case of your primary care physician going on vacation or getting sick. You will also want to know if they accept your medical insurance plan and if they are able to send it directly to your insurance or if you have to pay upfront and submit yourself. If you have medical conditions that require specialized treatment or care, you will want to know if your doctor is familiar with the condition and able to provide the treatment themselves. It is also important to understand their views and philosophy on treatment options and plans to see if they align with your values as a patient. Some doctors will prescribe medication to treat the current symptoms where other doctors are more focused on getting to the root cause of the symptoms to diagnose and treat a potential underlying health issue.
What should I look for in a primary care physician?

Finding a primary care physician can be a daunting task. First of all, you will need to determine your medical needs – are you looking for a doctor for yourself or do you want a doctor who will be the primary care physician for your partner and any children you currently have or may have down the road? Think about your current or previous primary care physician, what did you like or not like about them, and what are you hoping will be the same or different with this doctor. If you don't currently have a primary care physician and haven't had one for a long time, ask friends, family, coworkers, and neighbors for their recommendations, particularly if they have similar medical needs to yours. You can also ask other medical professionals that you know such as your dentist. You will need to determine an ideal area for the doctor's office to be in, based on where you will typically be when you have an appointment. This can be easy if your home and work are close together but can be trickier if your home and office are far apart. Find out what their hours are, if the office is closer to your house, you can often book an appointment either first thing in the morning or at the end of the day as opposed to in the middle of the day making it inconvenient if your work similar hours to the doctor. Depending on your mode of transportation, parking access or transit availability can also be factors. It is also important to understand how the practice works if there is more than one doctor on staff. Will, you always see the same doctor, or will you potentially be treated by one of the other doctors if your primary care physician is unavailable. If you have specific medical conditions for yourself or someone in your family, you may want to find a doctor who has experience with those conditions. Once you have narrowed down your list of potential doctors, it is a good idea to schedule a meet and greet with them to get a feel for their bedside manner and see how you interact with them. Your doctor is a key player in your health, and you want to ensure that you will be comfortable talking to them about all aspects of your health, no matter how personal or embarrassing.
What happens at your first primary care visit?

Your first visit to your new primary care physician will be all about getting to know each other and establishing a partnership focused on your long-term health and well-being. They will ask you questions about your medical history, family medical history, if you have any existing health concerns and if you have any future plans that could affect your health, such as starting a family or traveling overseas. This is also your opportunity to ask the doctor all of your questions to understand how their practice is run, what their health care philosophy is if they have experience treating any of your existing medical conditions, and what you can expect from your ongoing care. The doctor will want to know about any current medications you are taking, so plan to come prepared with a list of current medications including frequency, dosage, and length of time you've been taking it. If you have medical records, you can also bring those for the doctor to add to your file to have readily available.

For more information about our primary care services, Call us or visit us online to book an appointment. We serve patients from Portland OR, PDX, Happy Valley OR, Tigard OR, Milwaukie OR, Cedar Hills OR, Cedar Mill OR, Lake Oswego OR, Oak Grove OR, Vancouver WA, Aloha OR, Minnehaha WA, Gladstone OR, Tualatin OR, West Linn OR, Fairview OR, Oregon City OR.
ADDITIONAL SERVICES YOU MAY NEED